Under The Influence (UTI) - Dragon Blood CD
$

16.00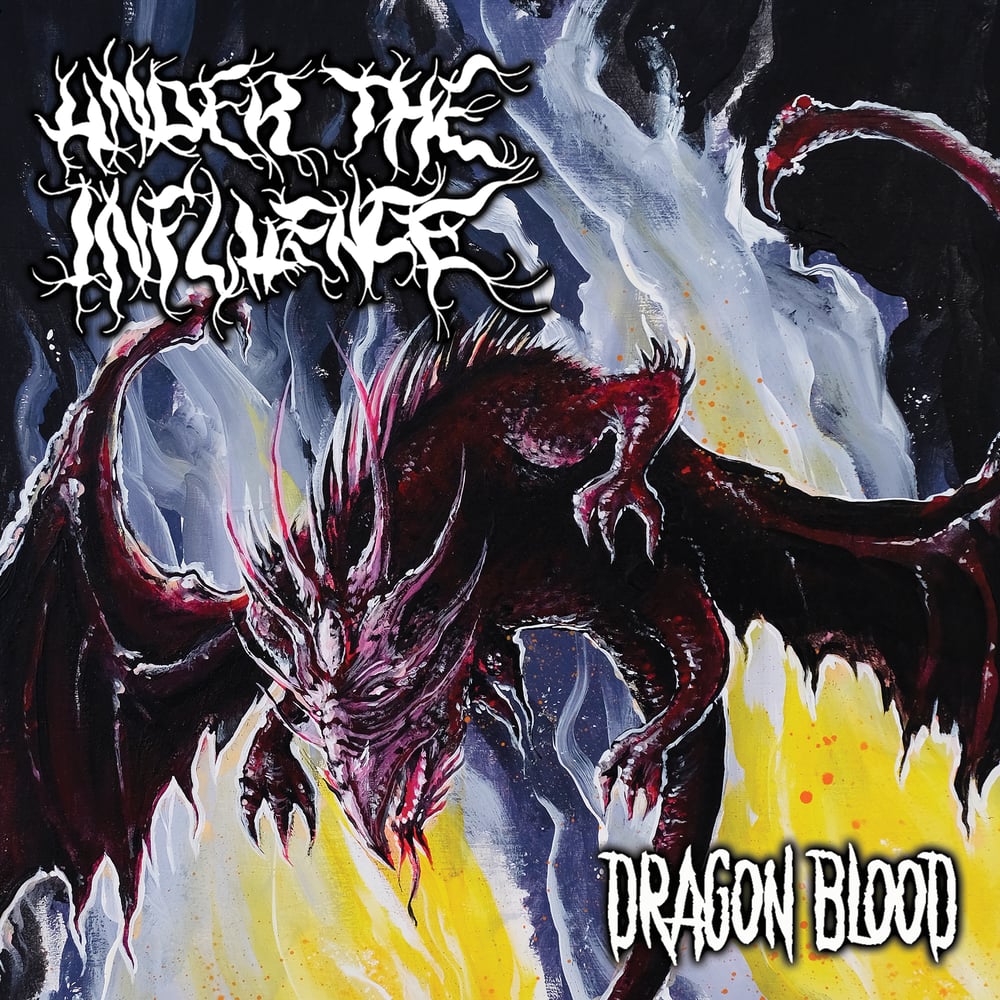 ***** PREORDER PRODUCT - - - OFFICIAL RELEASE 5th OCT 2023 *****
Under The Influence (UTI) was conceived at a Dapto high school in 1998, inspired by Dead Kennedys/Circle Jerks/AFI style street punk.
25 years later with hundreds of gigs, a bunch of Ep's and 4 full length albums under their belt, UTI have really honed their sound progressing to a heavy crossover of Punk, Hardcore and Metal.
UTI have toured up and down the east coast of Australia playing gigs with international and Australian acts including Anti-Nowhere League, Bodyjar, Booze & Glory, Clowns, Frenzal Rhomb, Morning Glory, Strung Out, Strike Anywhere, Toe To Toe, The Bennies, The Neptune Power Federation, playing Yours and Owls Festival and much more.
"Dragon Blood" will be the bands 5th full length album dropping through 10-54 Records on October 5th 2023 !!!
With Kino on vocals, Curci on guitar, Lochy on bass and Dan smashing the tubs, this album is going to take their sound to the next level, and with a tight electrifying live show, UTI are a band not to be missed.
Tracklist :
1. No Salvation
2. Translucent Scream
3. Project Dead
4. Rot in Hell
5. Wheel of Misfortune
6. Welcome Darkness
7. Senseless Killing Machine
8. Satan Killer
9. Rotting Out
10. Blank Eyes
11. Feel the Pressure
12. Envenomation
13. Broken
14. Time is Running Out
CREDITS
Kin – Vocals
Curci – Guitar
Lochy – Bass
Dan – Drums/Screams
All tracks written by Under The Influence
Lyrics written by Kin
Recorded and mixed at Ghetto Bird Studio by Daniel Southern
Mastered by Keywork Audio
Artwork by Adam Murray
Graphic design by Nickerz
Availability
Share