Northern Hit Squad - Violence Is Golden CDEP
$

14.00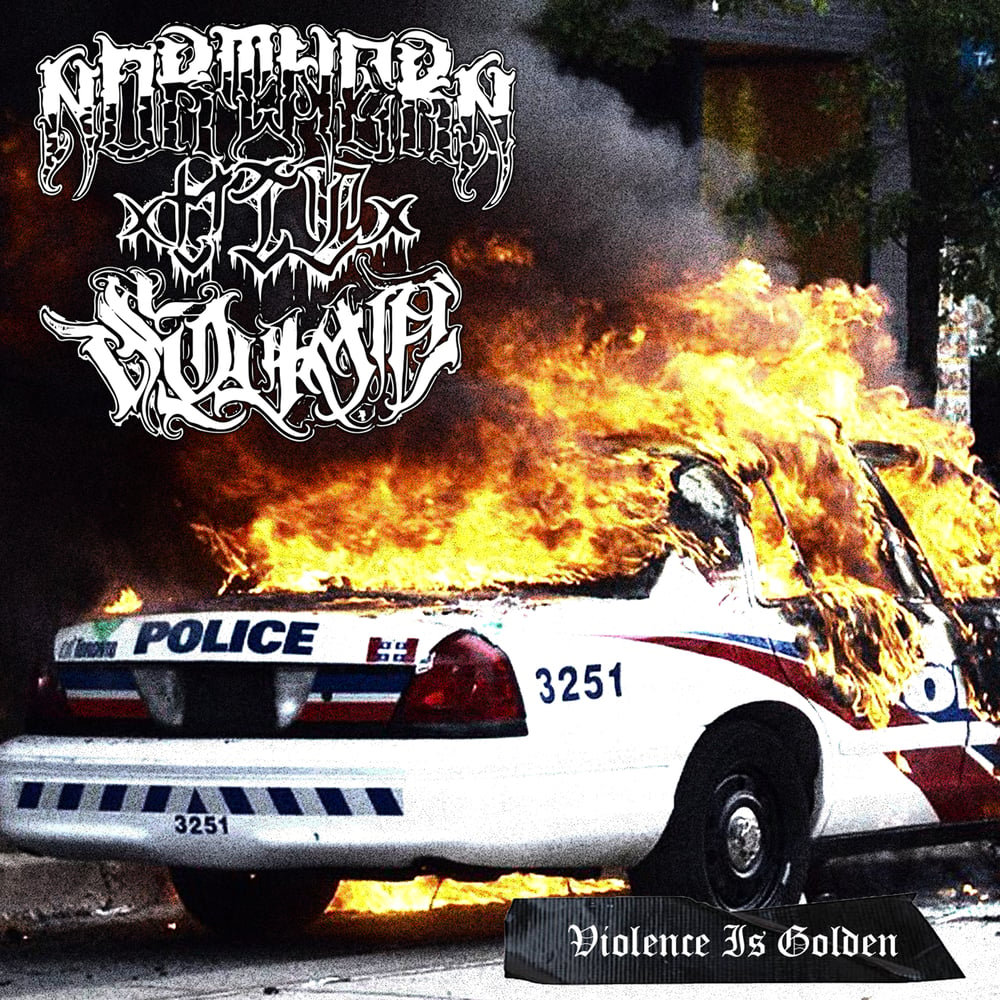 Northern Hit Squad is a Canadian-based band influenced by both Hardcore and Thrash Metal founded by guitarist Ak Ray (Vietnom, Skarhead) back in late 2017. The group is rounded out by vocalist Psycho Dave (Brass Knuckle Therapy), lead guitarist DQ (Monster Voodoo Machine), and bassist Oleg and drummer Frankie Malta, both known for their work in Always Die Fighting.
"Violence Is Golden" is the bands 1st full EP after their Split EP with Born Without Hope released back in 2019 via Upsate Records !!!
Tracklist :
1. Violence Is Golden
2. Bad Blood
3. Days Of Darkness
4. Isabella
5. Dead Inside
6. Freedom
NHS are :
Psycho Dave - Vocals
A.k.Ray- Guitars
Oli - Bass
Frankie Malta - Drums
D.Q.- Guitar
Credits :

RECORDED,MIXED & MASTERED BY DARIUS @ PHASE ONE STUDIOS. TORONTO.
ARTWORK & CD LAYOUT BY TOM @ GRINDHEAD PRODUCTIONS
LEGAL REPRESENTATION BY TIKKI NAUGHTON.
ADDITIONAL GUITARS ON " FREEDOM " by VAL STYGER
BASS ON " DAYS OF DARKNESS " , "DEAD INSIDE " & " FREEDOM " PERFORMED BY DARIUS.
NHS THANKS :
1054 RECORDS, UPDATE RECORDS. ACE & SWORD TATTOO PARLOUR,BURLINGTON. TORONTO HARDCORE, STEEL CITY HARDCORE, AGNOSTIC FRONT.MADBALL.PRONG.VIETNOM. WISDOM IN CHAINS. DEATH BEFORE DISHONOR. RUST. LAID TO REST. INERTIA ENTERTAINMENT. DARIUS AT PHASE ONE STUDIOS. MIKES MUSIC / PALERMO GUITARS . THE GROOVE ROOM.HCWW. OUR FRIENDS / FAMILIES FOR THEIR SUPPORT! ….. UP THE SQUAD!!
Availability
Share