Moment Of Truth - The Mission CD
$

12.00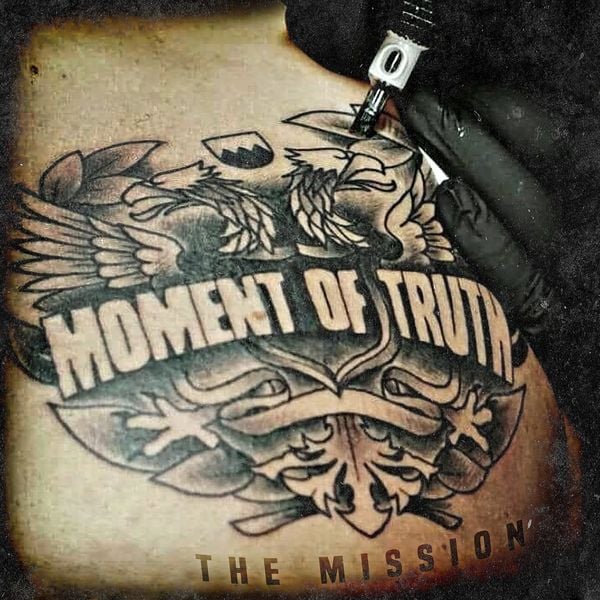 After a first EP in 2013, the Nuremberg "Oldies" of Moment Of Truth present their debut album called The Mission five years later . The CD contains eleven numbers somewhere between Hardcore and Oi !, which come almost exclusively in the front tempo area.
Above all, the very distinctive vocals of frontman Rüd stand out, which somehow remind of rocker "Präsi" of the cult comic Werner. Anyway, the man has to have a very high adrenalin level and shoots his lyrics really well from the mic. I think the ghosts could differ on the vocals and the vocal sound does not appeal to everyone. Definitely has something of its own!
Otherwise, Moment Of Truth serve a rock-solid release with The Mission , which in any case is a nice antidote to today's break-down metal hardcore fabricated by 95 percent - you can tell the tracks at least that the quartet is very oldschool on the road. The album concludes wonderfully with a very nice cover of the Gang Green classic Alcohol , which is at least as successful as the version of the Dropkick Murphy and No Fun At All. In this sense: CHEERS!
For fans of: Streetpunk, Hardcore and Oi!
Availability
Share