Countdown - Prisoned By Faith CD
$

10.00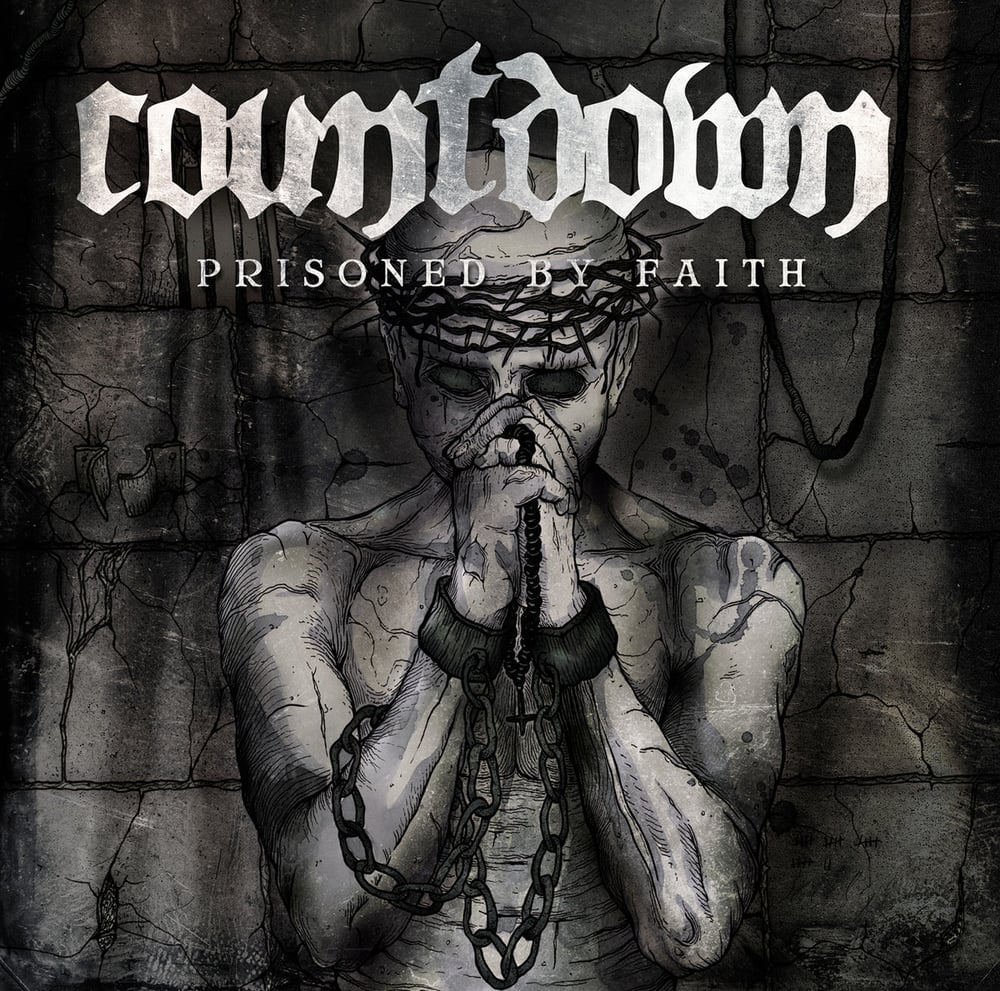 Countdown have about EITS convinced in recent years with their releases and really played the ass. Feels like half these shows took place in Siegen. That may be an exaggeration, but they have played at least three times here. I'm hearing as Siegener probably times in the new disk clean, wa!
The artwork comes in a prison look. A person is in chains and wearing a crown of thorns. Her hands are folded. The plate comes over Bruised & Broken Records from Magdeburg. So much for the technical. The plate comes along very well without intro, after a brief guitar riffing, the listener is thrown directly into the first song. Somehow my head hurts when headbanging, maybe bit much liquor was yesterday ?! But since I have by now. "Dead End" waiting in between on with metalligem Gitarrengeballer and pounding Parts. The live audience will be quite happy to have this song in advance. Thematically it's about the end of our journey on earth. Many paths, one goal: namely six feet deep. For song the way a promotional video was produced by Roughneck Media. We bind the one under the article, a look at it. The story goes that it was the video shoot in the forest to the war of words between the parties Countdown / Roughneck Media and an angry Belgian forester who not so funny was that a metal band in his grove shot a video this.
It follows the title track "Prisoned By Faith". Going even more metal per song? Singer Fabio wants to again explain his listeners here about religion, in particular he criticized the abuse of power, operate the priest. But that's not all, because there is a God not loud countdown anyway. Musically not grabs me the song quite as easy for me to put a lot of metal in it. For this purpose, you can run but determined prima in a circle. At the end then there still a breakdown. With "Feel The Weight" Countdown present after the preceding metal rail a (to me personally) something catchier song. Here we find the beauty of the mixture, making up a countdown. This sluggish riffs that invariably incite one to nod. Then the end of the song this tension that builds up until almost Unaushaltbaren to thereafter discharged in a furious Breakdown while Fabio is bent on the stage and contemptuously spits the text into the microphone. That you should definitely definitely times do live!
The rest of the panel is home to some other bangers whose detailed I'll spare you at this point. Finally, you shall form your own opinion! The disc ends with the song "... suadere Malorum", "to persuade iniquities" to German (loosely translated by me). Among other things, it can not accept Countdown with "Fuck you God!" Again incorporate a skit, which clearly proves their opinion on this issue. An exciting concept album that should appeal to friends of Hardcore very well with a high metal content.
Availability
Share