Companion - Unbroken CD
$

12.00 On Sale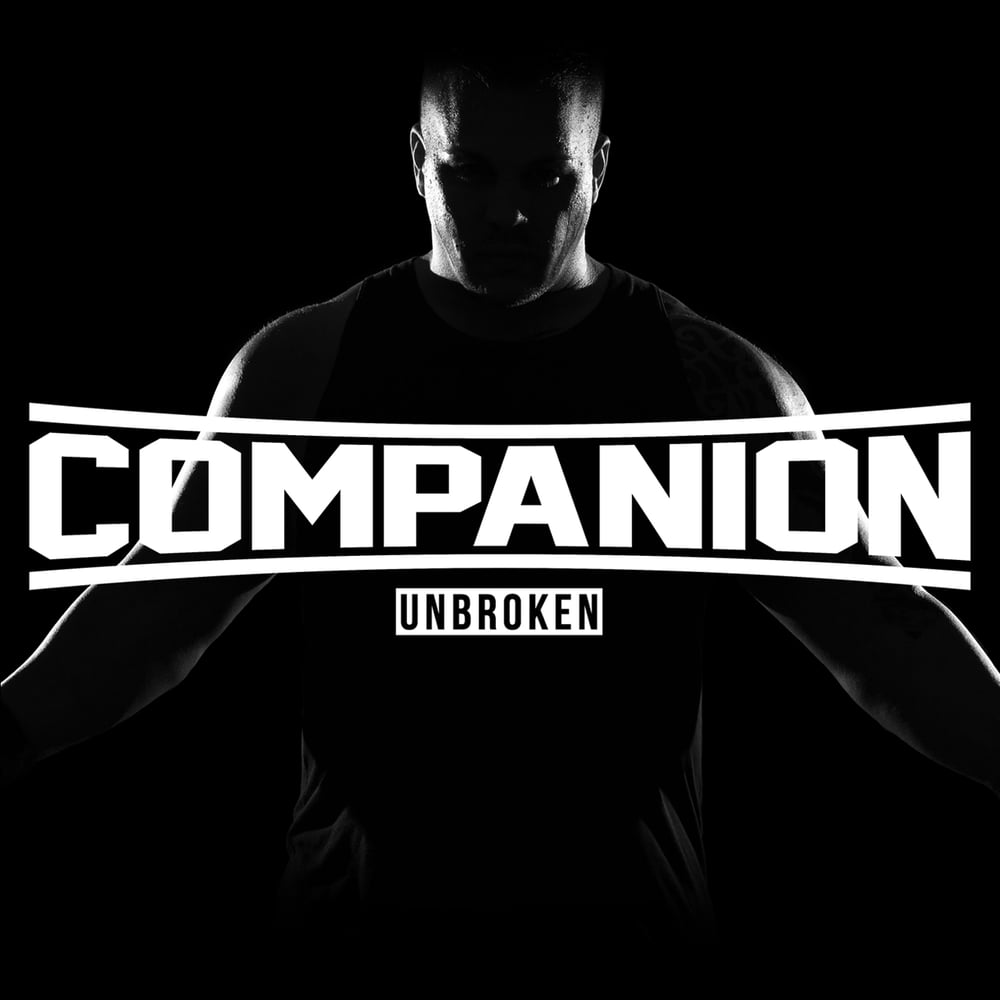 "Unbroken" will be the 2nd full length album written, recorded & produced by 'Vienna Style' Hardcore heavyweights COMPANION and set for a release date of June 2nd 2017 through emerging Australian label 1054 Records.
The writing process for "Unbroken" has no real underlying theme or special approach throughout as far as connecting the single tracks on the album or tackling an particular topics ... it more so a collection of individual songs dealing with a wide range of topics that effect everybody on a day to day level. The band are very proud of what they have created with this album and are eager & excited to share this release with the world.
Some tracks are written with the aim of motivating people, urging them to never give up through tough times & to always look forward and embrace the positive things in life, whilst other tracks deal with the ever increasing emergence of right wing parties throughout Europe and with the fears & concerns over the current refugee crisis.
The title track "Unbroken" kicks the album off with a highly inspiring motivational statement that makes you truly believe the words Dom is shouting as does the final track "Live High" that combined with the Outro leave you feeling good about life.
Overall the band have made a point of writing songs that have a brutally powerful, heavy yet groovy sound that is extremely riff oriented & vocally driven that makes it impossible for people not to want to jump up, sing along & get moving.
Keep your eyes open for the first of their video singles to be released through the HCWW network which is also completely self produced & filmed by the band.
** Band Biography **
COMPANION is a five-piece hardcore band based out of Vienna, Austria. Since their establishment in 2012 the band has constantly moved ahead and developed their skills. COMPANION has a sound & style that stands out through their groovy & crushing guitar sound, powerful drums, a rich bass feel combined with brutal vocals. Put all this together & you get a band that delivers heavy and powerful hardcore delivered from the heart that won't allow you to keep still.
Dominik - Vocals
Daniel - Guitar
Raphy - Drums
Marco - Guitar
Hansl - Bass
COMPANION was born in the summer of 2012. The first demo "What Keeps Us Alive" was recorded and released shortly after their establishment & was quickly followed by several shows in Austria and surrounding countries.
In the late fall of 2013, further songs were recorded by Origin Audio for the second EP "You Are Not On Your Own" which was released by Burnside Records(Vienna) in March 2014. Shortly after this Companion became a proud member of the Vienna Style Hardcore Family which they remain very strongly connected to ever since.
The debut full length album "For The Underdogs" was released in July 2015 by Burnside Records Vienna which was followed up with them taking their spot alongside fellow VSHC bands Only Attitude Counts & Spidercrew on the "VSHC Brotherhood Tour 2015" which travelled it's way right across Europe delivering their unique brand of hardcore. This was the perfect chance to promote the album & show fans what they are capable of on stage with their highly energetic & super heavy live performances.
Besides this tour the band has played various festivals and club shows in different spots throughout Europe.
At present the band is working on the final touches for their new record titled "UNBROKEN" set to be released by Australian label 1054 Records on June 2nd 2017 .... so stay tuned for some seriously heavy and powerful new hardcore coming your way real soon !!!
Availability
Share