Abreact - Deceivers Are Coming CD
$

16.00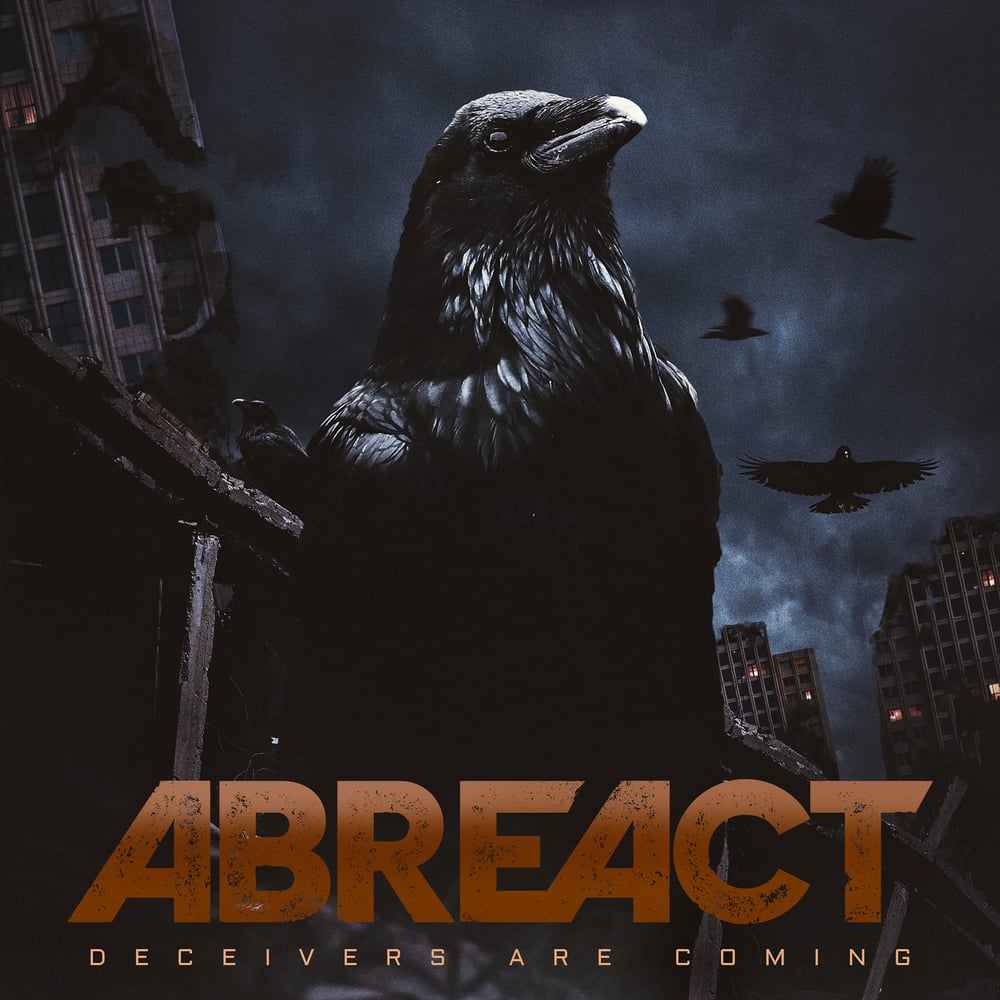 1054 are proud to welcome local Aussie band ABREACT to the roster for their new album "Deceivers Are Coming"
ABREACT are a 4 piece Hardcore/Metal band from Bendigo Victoria, formed in 2008 and erupted onto the music scene with a unique take on the broad Hardcore/Metal genre. Street cred mainly hailed from the band being a relentless and entertaining touring machine with gritty riffs, energy and aggressive conviction!
ABREACT ARE:
Vocals: Josh Cahill
Guitars/Vox: Lee Chatterton
Bass: Chris Hayden
Drums: Aaron Grey
ABREACT have been fortunate enough to support some amazing bands including: The Amity Affliction, Northlane, Mnemic (Europe), Feed Her To The Sharks, Unearthly (South America), King Parrot, Hellions, Texas In July (USA), In Hearts Wake, For All Eternity, Hand of Mercy, Superheist, Frankenbok, Bam Margera - Earth Rocker (USA), CKY (USA) and many more!!
Tracklist :
1. Trust In Decay (Part I)
2. Trust In Decay (Part II)
3. Honesty 03:58
4. Black Wings
5. Waves
6. Occupy
7. Paper Planes 03:43
8. The Hate Resistance
9. Now
10. Deceivers
Digitally released Sept 15th 2022
Availability
Share